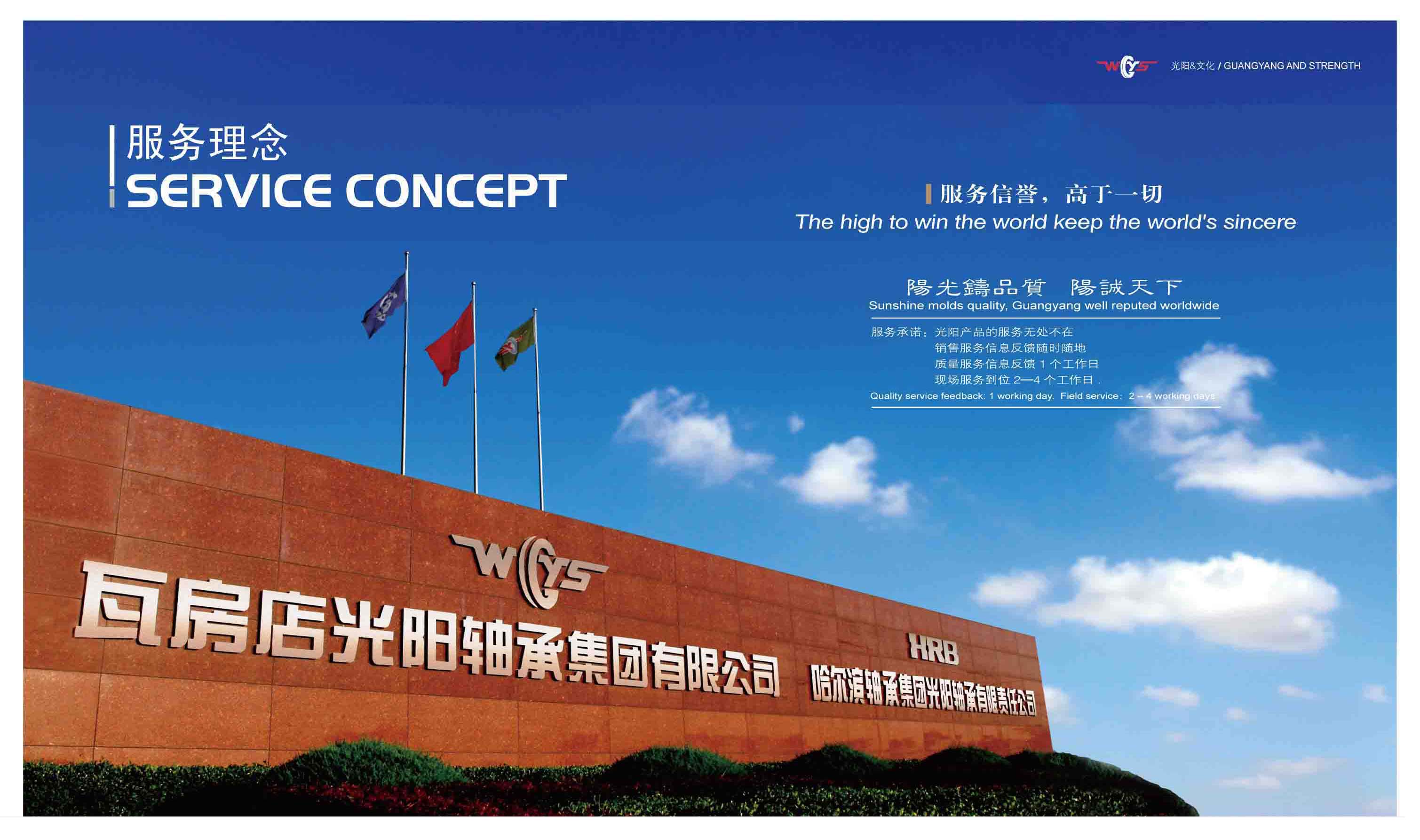 Wafangdian Guangyang Bearing Group Co., Ltd. (hereinafter referred to as WGYS), among the leading businesses in Wafangdian - city of bearings in China, has blossomed into an important production base of large and extra-large bearings at home. Thanks to its progress, it has been titled the "advanced enterprise" in the "11th Five-Year Plan" and the well-known trademark in China and has been rated "new and high-tech corporation" for consecutive 10-odd years.
The Company, covering an area of 90,000m2 and staffing more than 400 employees, is equipped with 400 bearing-purposed devices and engages in production and maintenance of standard/non-standard bearing series ID 200-1,500 at multiple precision levels and in 5,000 specifications.
Its products are mainly applied in mining machinery, metallurgical machinery, engineering machinery, rubber and plastics machinery, cement machinery, petroleum machinery, as well as other large-sized equipment and such dedicated equipment as gear case and wind driven generator.
WGYS has developed 1,000 clients at home and covered the overseas markets in such countries and regions as America, Germany, Italy, Japan, Republic of Korea, Russia, India. Building on its premium products, reliable quality and attentive services, the Company sees sustainable and quality progress with annual sales of above 150 million yuan and advances at a growth rate of 10%-20%. The Company has passed the certification of three systems, namely "quality management system", "environmental management system", and "occupational health and safety management system". WGYS, as an enterprise technology center, has granted 50-odd titles of honor such as "Famous Trademark in Liaoning Province", "Brand-name Product in Liaoning Province", "Business Conforming to Contracts and Keeping Good Faith in Liaoning Province", "Advanced Unit of Quality Management in Liaoning Province". Our staff keep committed to the vision of "developing into an international famous brand and manufacturing the top-class bearings at home" and to the mission of "producing quality products and striving for excellence", and makes headway with great efforts to push ahead with establishment of Intelligent plants and make due contribution to the development of China into a bearing power from a bearing manufacturer.